Jet Inertisation, Steamexfire 2500, global's largest capacity inert gas generator
When jet inertisation is needed to fight large underground fires, the Steamexfire 2500 system offers approx. 25 m3 of inert gas per second. We offer a modular system, which could be transported by any 747, Hercules or Antonov carrier, or a system build on a single axle trailer.
The Steamexfire 2500 has a well proven record as this system has killed major underground coalmine fires already.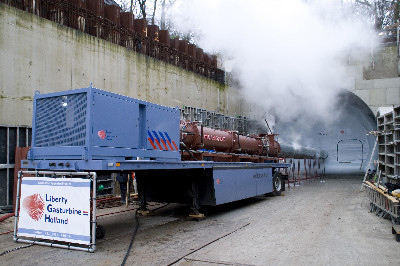 Mobile Steamexfire 2500 system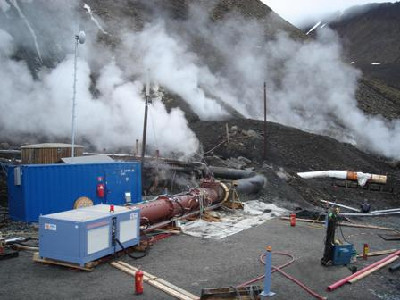 Modular Steamexfire 2500 system
Technical specifications:
Length: 13.5 meters
Weight: 4.5 tons
Output: average 25 m3 per second
Water consumption: 20 m3 per hour
Fuel consumption: approx. 2 m3 per hour
Diameter adapter tube or pipe: 800 millimeters
Assembling: it takes 2 hours to assemble the system on location with full crew